For a distinguished example of reporting on international affairs, in print or online or both, Ten thousand dollars ($10,000).
Awarded to The New York Times Staff for its masterful, groundbreaking coverage of America's deepening military and political challenges in Afghanistan and Pakistan, reporting frequently done under perilous conditions.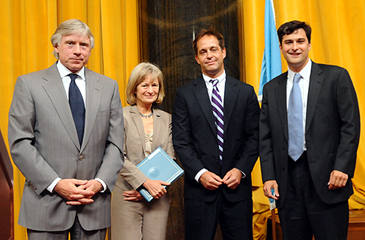 Finalists
Also nominated as finalists in this category were: Rukmini Callimachi of the Associated Press for her in-depth investigation of the exploitation of impoverished children in West and Central Africa who are often traded like animals by adults who prize their labor; and The Washington Post Staff for its sensitive examination of how females in the developing world are often oppressed from birth to death, a reporting project marked by indelible portraits of women and girls and enhanced by multimedia presentations.
Google.com